Good macaroni and cheese isn't complicated, and it's always delicious if you use the best cheese for homemade mac and cheese.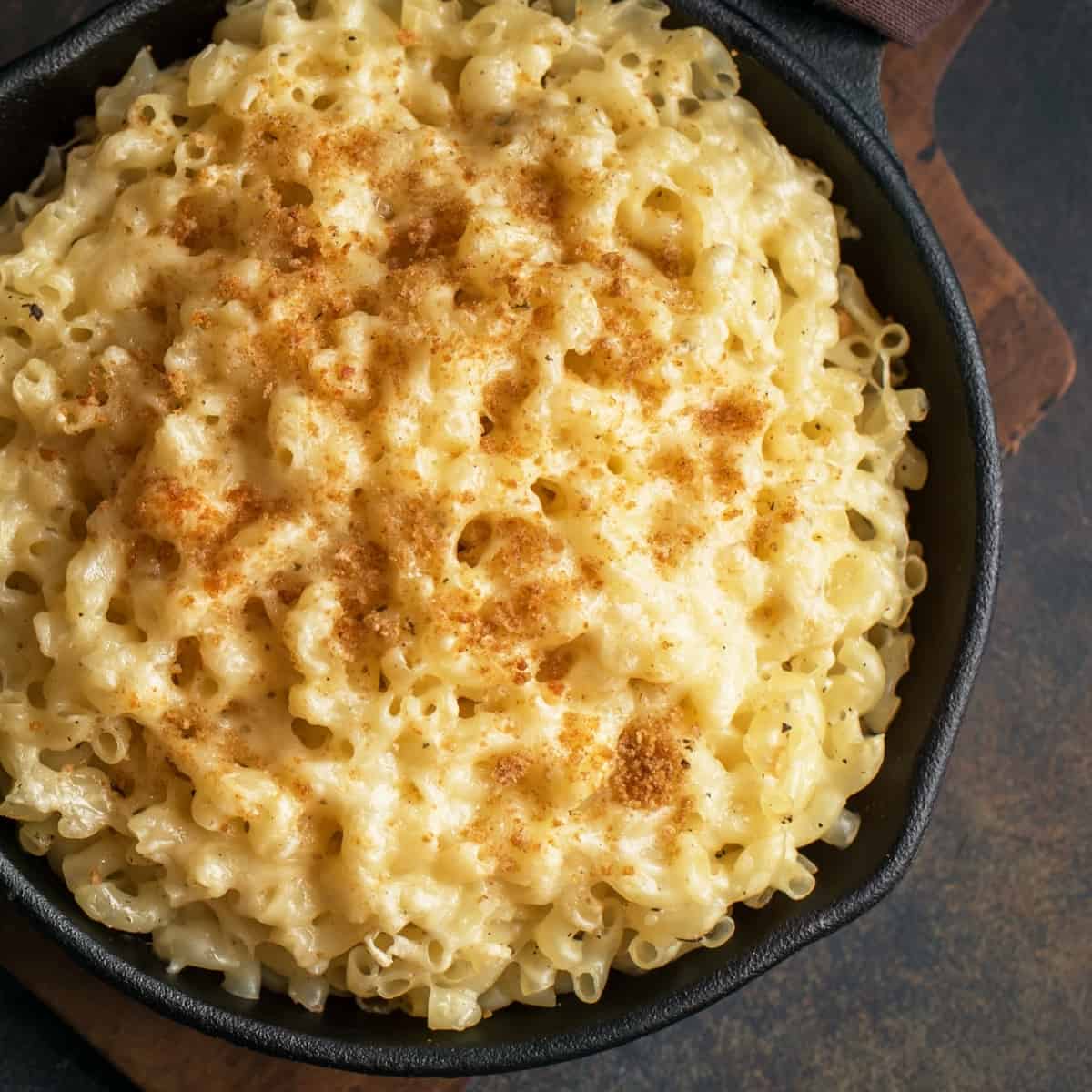 Cheddar is a classic staple cheese for basic stove top macaroni and cheese. Any range from mild to sharp, or blend of cheddars will give you perfect mac and cheese. 
Listed below are some other varieties of cheeses that make delicious additions to macaroni and cheese, and have a great melting profile for creating a smooth cheese sauce. 
Gruyere
Gruyere is a great cheese to add to your macaroni and cheese because it melts incredibly smoothly; like in fondue dip.
It's slightly nutty and sweet, making it great for pairing with white cheddar. It's a hard cheese, making it easy to grate.
Monterey Jack
Monterey Jack cheese is an all around neutral cheese that pairs great with cheddar and can even be used as a replacement if you're low on cheddar.
It has a mild flavor and melts to a stretchy, gooey texture.
Fontina
Fontina has a stronger flavor profile, so it makes for a more sophisticated mac and cheese when added to cheese sauce.
It's melting profile is perfect for mac and cheese because it melts down to be super saucy.
Brie
Brie is very widely varying cheese in taste, making it a very versatile cheese. Depending on what ingredients are used to make it, it can range from mild and nutty to pungent and tangy.
It melts down to a sauce like consistency making it one of the best cheeses to use in mac and cheese.
Fontina
Fontina cheese tends to be sweet and buttery, so it's a good addition when you're looking to enhance the flavor of your macaroni and cheese.
It's a slightly soft cheese and melts beautifully at a low temperature and is one of the most delicious additions to any mac and cheese.
Cream Cheese
Yes, cream cheese! Just a dollop of cream cheese added to your basic cheddar cheeses acts like an anchor and emulsifier to melt all of the other cheeses down to a smooth and creamy texture.
Cream cheese is a very helpful addition to stove top mac and cheese recipes.
American Cheese
While not the healthiest of cheeses, nothing comes close to touching the smoothness that even just a small portion of American cheese adds to macaroni and cheese. It doesn't take much either, so don't feel like it needs to comprise most of the cheese you use.
If you are wary of American cheese, keep in mind that it is sold in organic varieties also.
Now that you are in the know of the best cheeses for macaroni and cheese, go make some!
From baked macaroni and cheese to simple stove top mac and cheese, it's easy to swap out cheeses and experiment with a variety of cheese combinations.