Delicious, flavorful ranch dressing recipe from scratch, packed full of fresh herbs and spices.
Nothing can replace homemade ranch dressing. The recipe is so easy and so delicious; the balance of flavors is just right.
It's super thick and creamy, and could be used as a ranch dip by just adjusting the milk (or buttermilk) measurement and adding sour cream along with the mayo. The recipe for both are included below.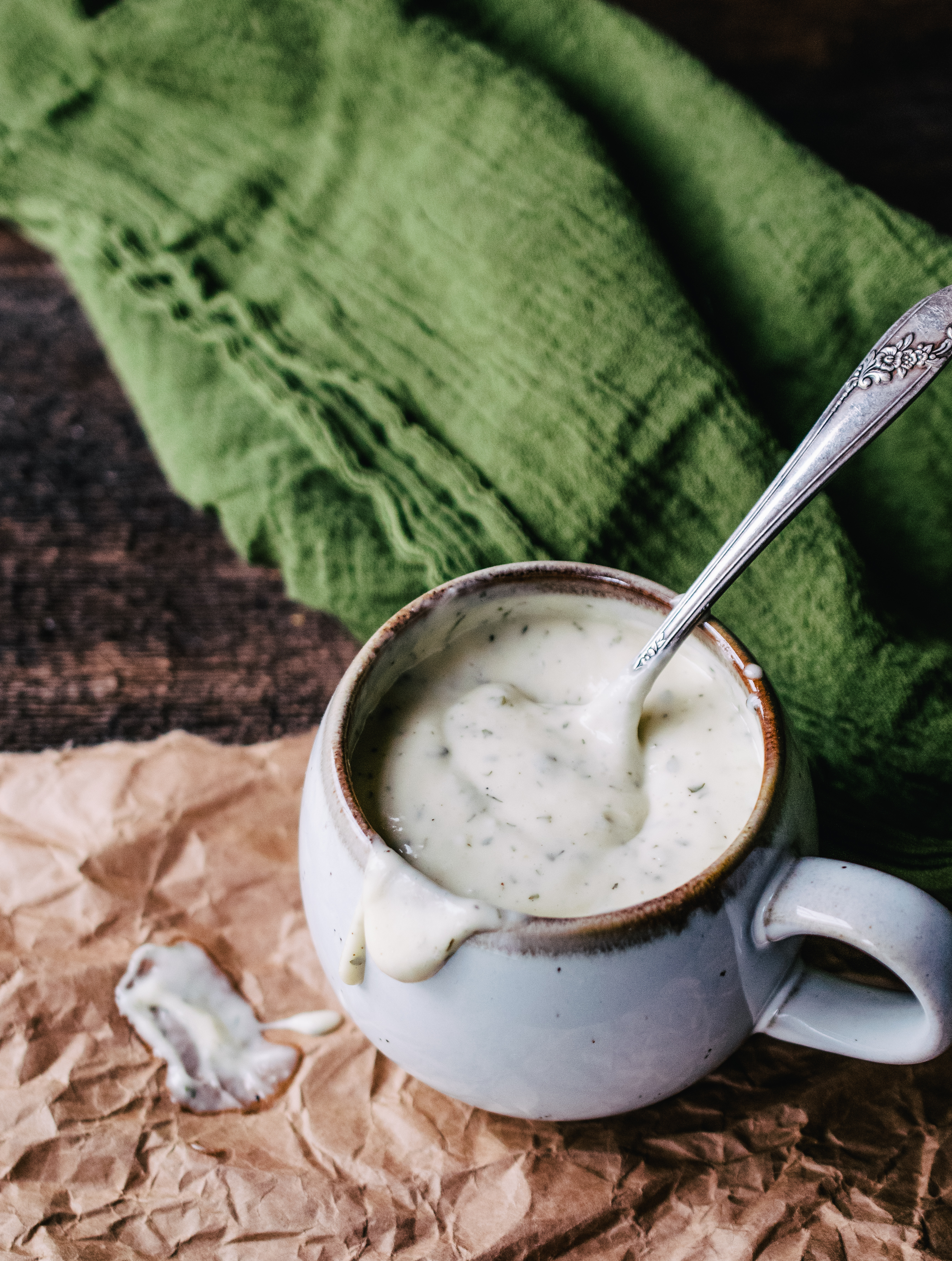 Why it's better to make your own ranch
It would take longer to go to the store than to whip this up, and it blows other bottled ranches away, with just a few simple ingredients. Since it's homemade, you are avoiding additives like high fructose corn syrup.
Why this recipe is the best
This is hands down, the best ranch dressing recipe for a couple of reasons. Besides the obvious seasonings, it's important to get the balance of sweetness and acidity right. Almost all of the times that ranch dressing has tasted off, it has been the result of not using the right amount of sugar, or acid.
Using a good quality mayonnaise can help, or make Homemade Mayonnaise.
Buttermilk ranch
The difference between regular ranch dressing, and buttermilk ranch dressing, is just that it's made with buttermilk instead of regular milk. If you ask me, buttermilk is king.
If you don't have buttermilk in your fridge, you can make a substitute. Stir 1 tablespoon of lemon juice or white vinegar into 1 cup of milk, and let it sit for 5 minutes. What you'll notice after is a thickened, more acidic milk very similar to store bought buttermilk.
***If you find yourself throwing buttermilk out, you've got to check out my post on How to Make Buttermilk Powder! It's a game changer.
Making ranch dip
To make this ranch into a dip, only use a tablespoon of milk and a 50/50 blend of sour cream and mayonnaise. See recipe notes for more details.