homemade brownies that taste like box
When I started cooking solely from scratch, one thing kept me very frustrated, for a long time. Homemade brownies never tasted as good as the boxed brownies. I know I'm not supposed to say this…but I loved that boxed, processed, just-add-water brownie batter, and no matter what recipe I used, I could never get my homemade ones to taste right. Something was always missing.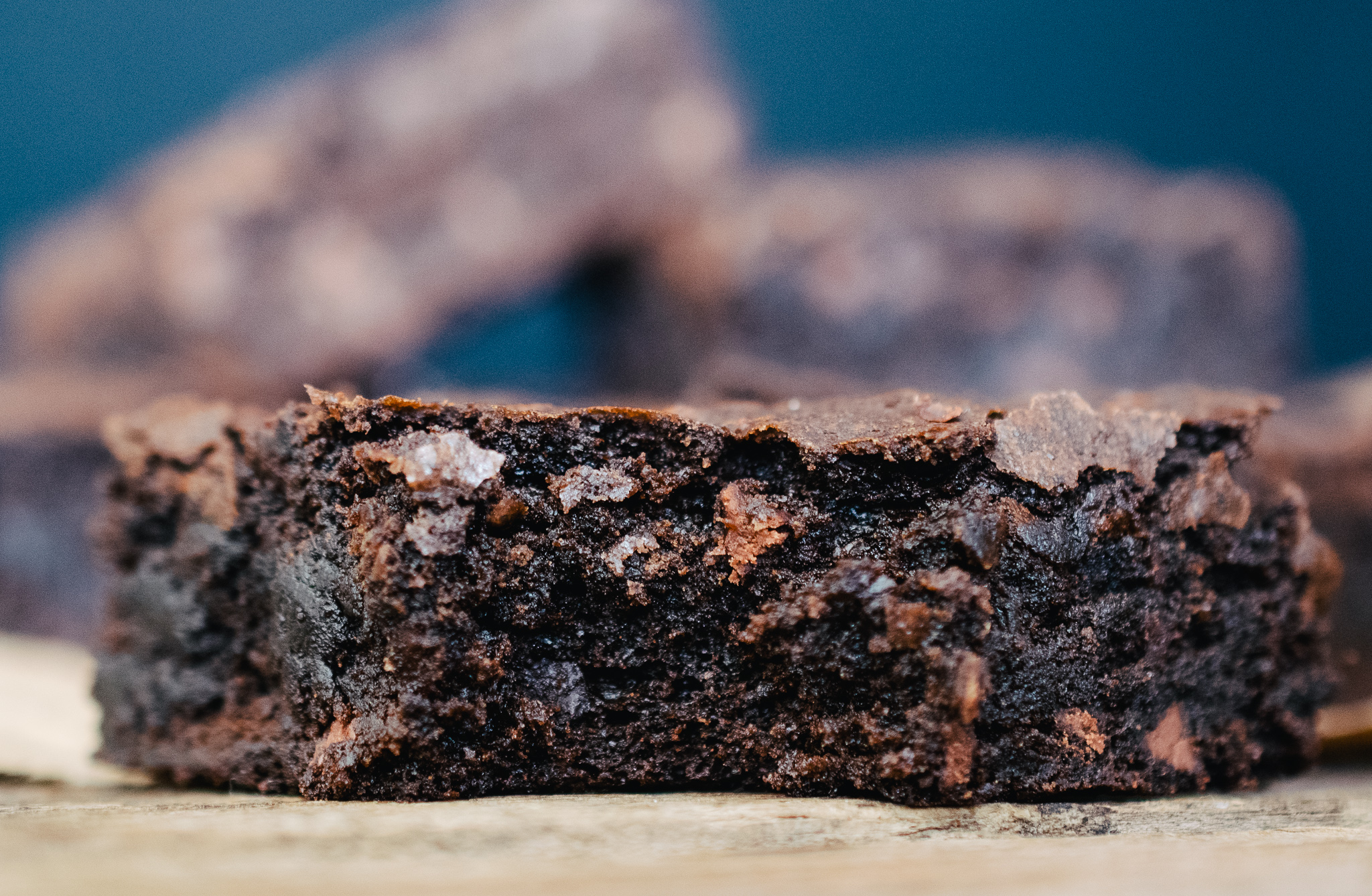 dutched cocoa powder
Well, I am pleased to announce that I have found that missing something. It's in the cocoa. Did you know there's a difference between how cocoa is processed, and the result yields widely varying tastes. The missing "something" in the homemade brownies (or chocolate cakes for that matter) is found in using Dutch processed cocoa. Dutch processed, or double Dutch processed, or even Dutched black cocoa, (the latter being the kind used in things like Oreos) is a completely different tasting cocoa powder. 
The photo below shows a few different cocoa powders, from left to right: regular cocoa powder, Dutched brown cocoa powder, and Dutched Black. 
The difference has to do with the processing of the cocoa, and the resulting alkalinity. It's actually kind of interesting. Basically, these Dutch cocoas lack the acidity of your basic Hershey's cocoas and other regular cocoas. This results in a smoother, more mellow taste. It is the type of cocoa powder I use the most now.
Be aware that when you use Dutch cocoa powder, it will not react with baking soda. When you substitute Dutch cocoa for regular, add baking powder to the recipe. This recipe already written up to account for that, so follow the directions as they are written.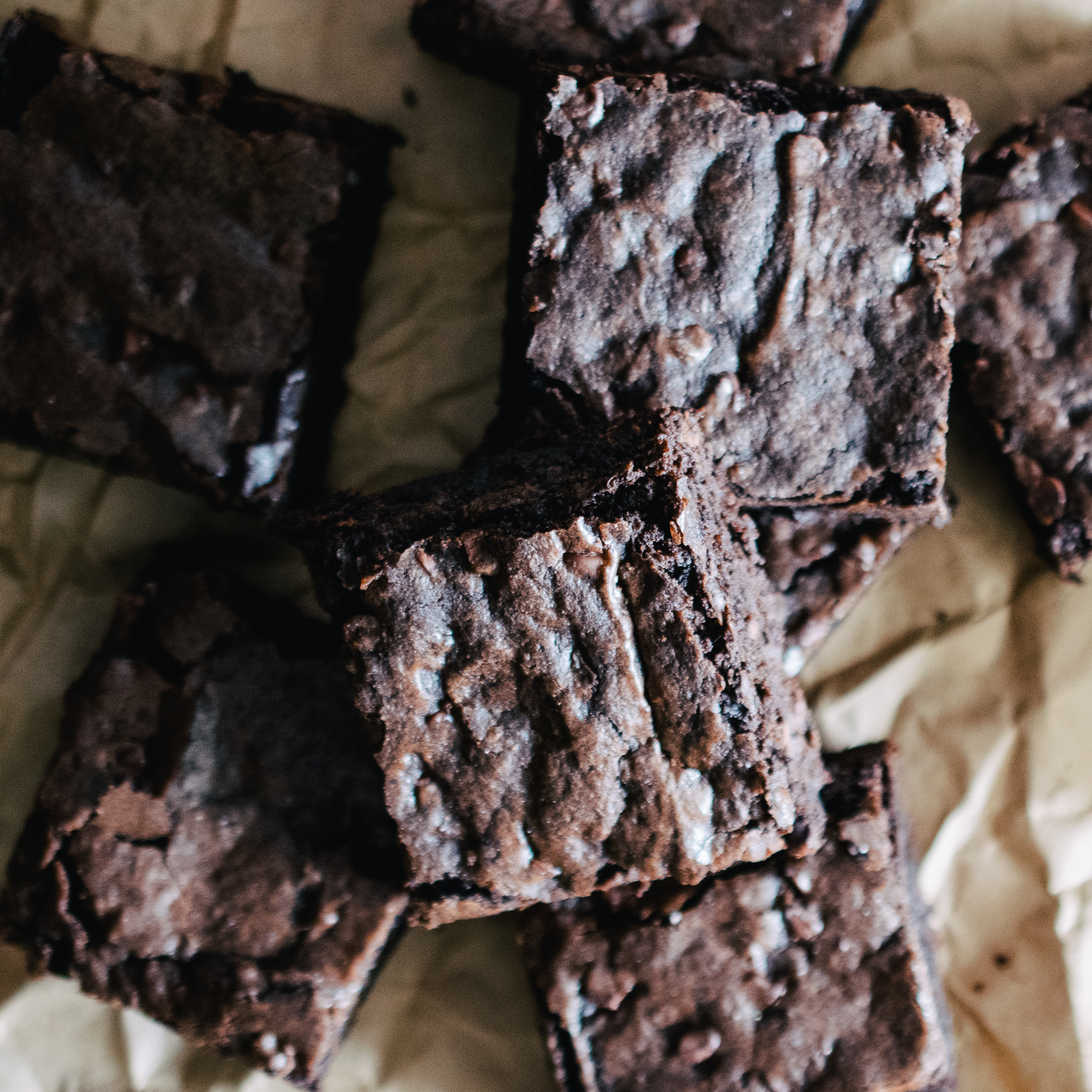 how to get the crinkly top on brownies 
Another major woe of switching from boxed to homemade brownies is the frequently lacking shiny, crinkly tops. This is not something we have to live with! Making sure the sugars dissolve with the eggs and butter in the beginning, and whisk, whisk, whisking until it lightens up before adding the rest of the ingredients will guarantee that tissue paper top.
You must beat the eggs and sugar together for a few full minutes (or whisk up to 7 minutes if doing so by hand until the mixture lightens up in color. It will go from this: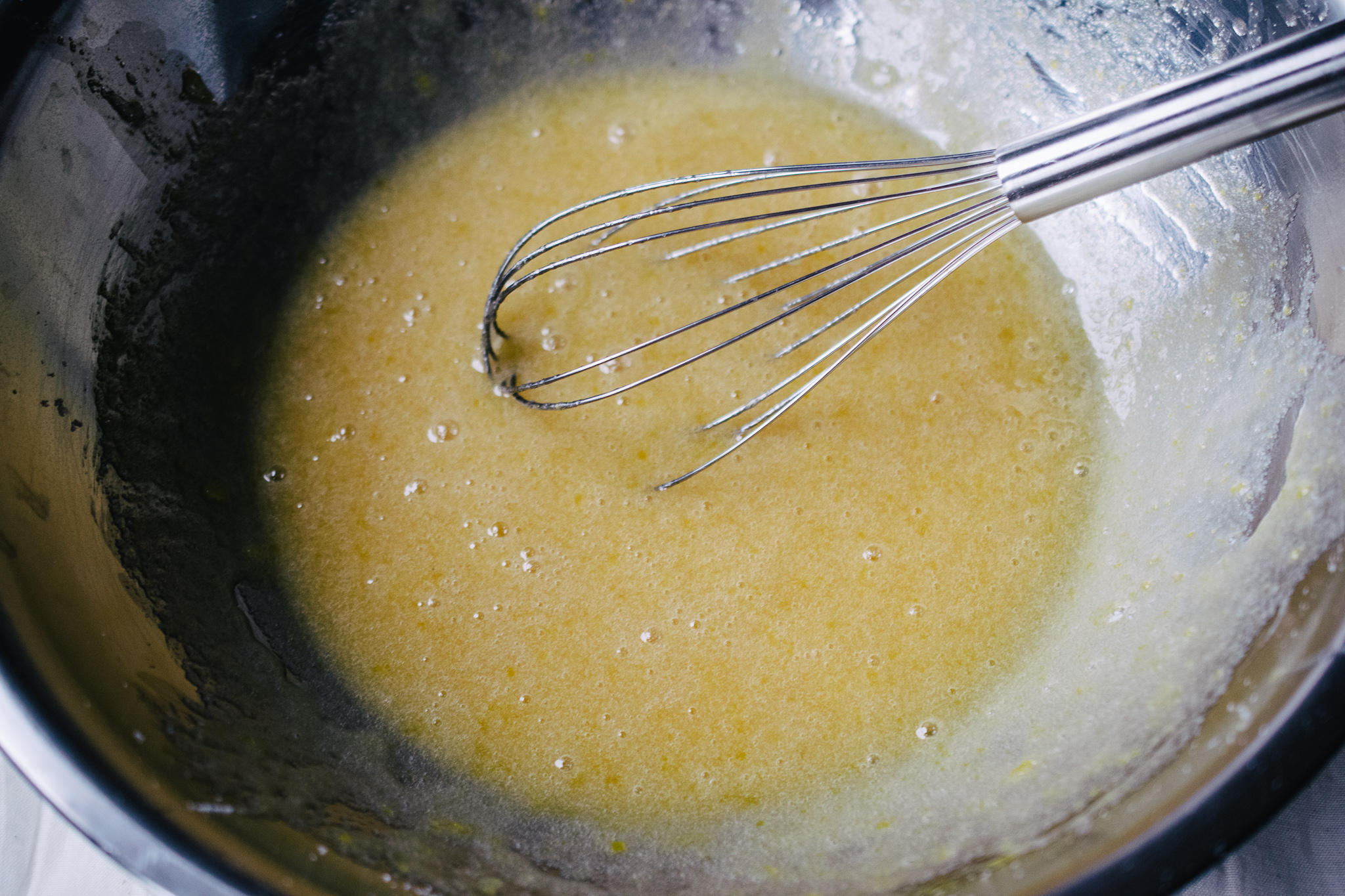 to this: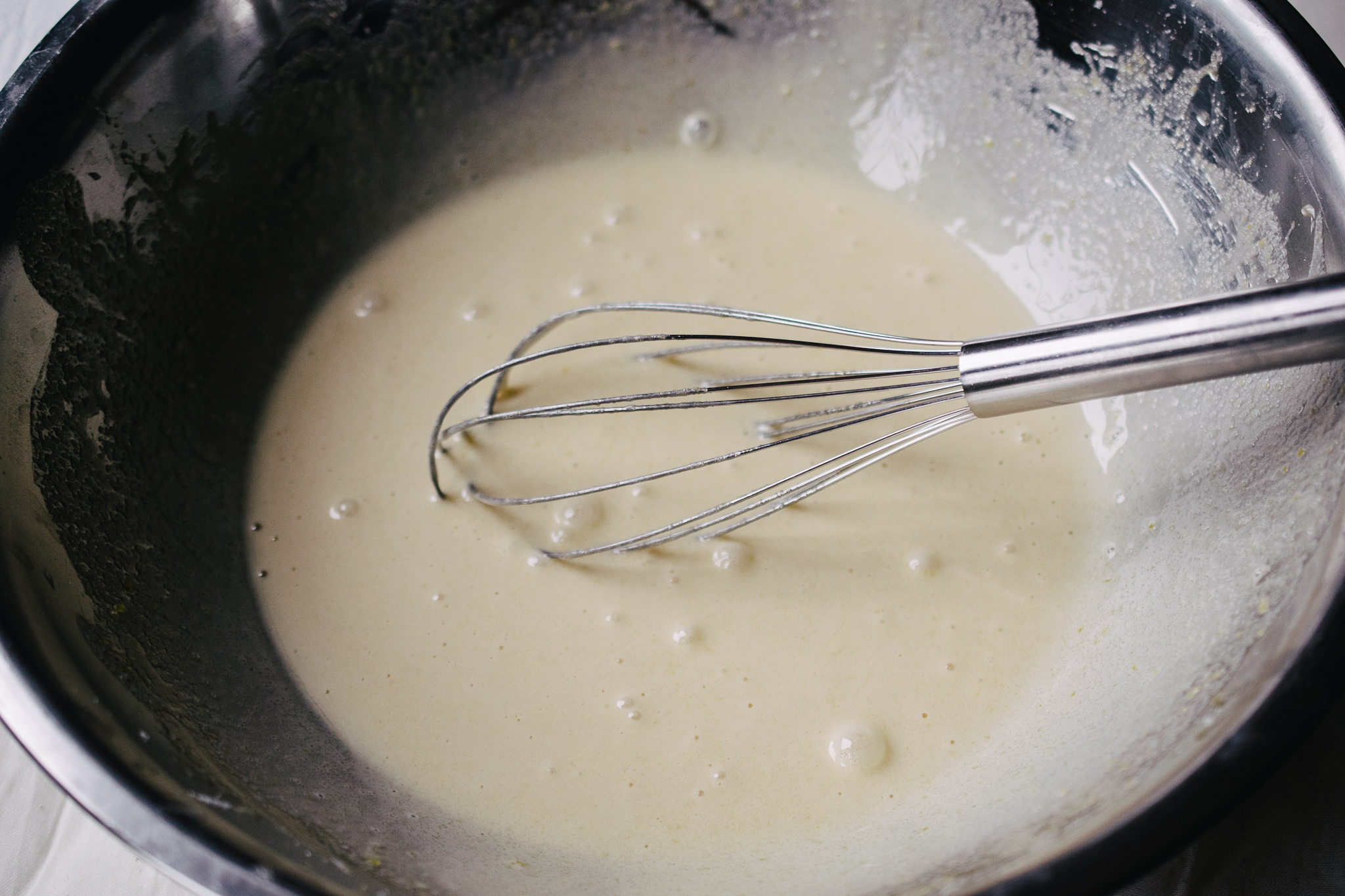 Then you can begin folding the rest of the ingredients in. This is a thick, spreadable batter. If that doesn't feel "right" to you, just trust me on this one. These are very dense, chewy, fudgy brownies. In my opinion, the way every brownie should be!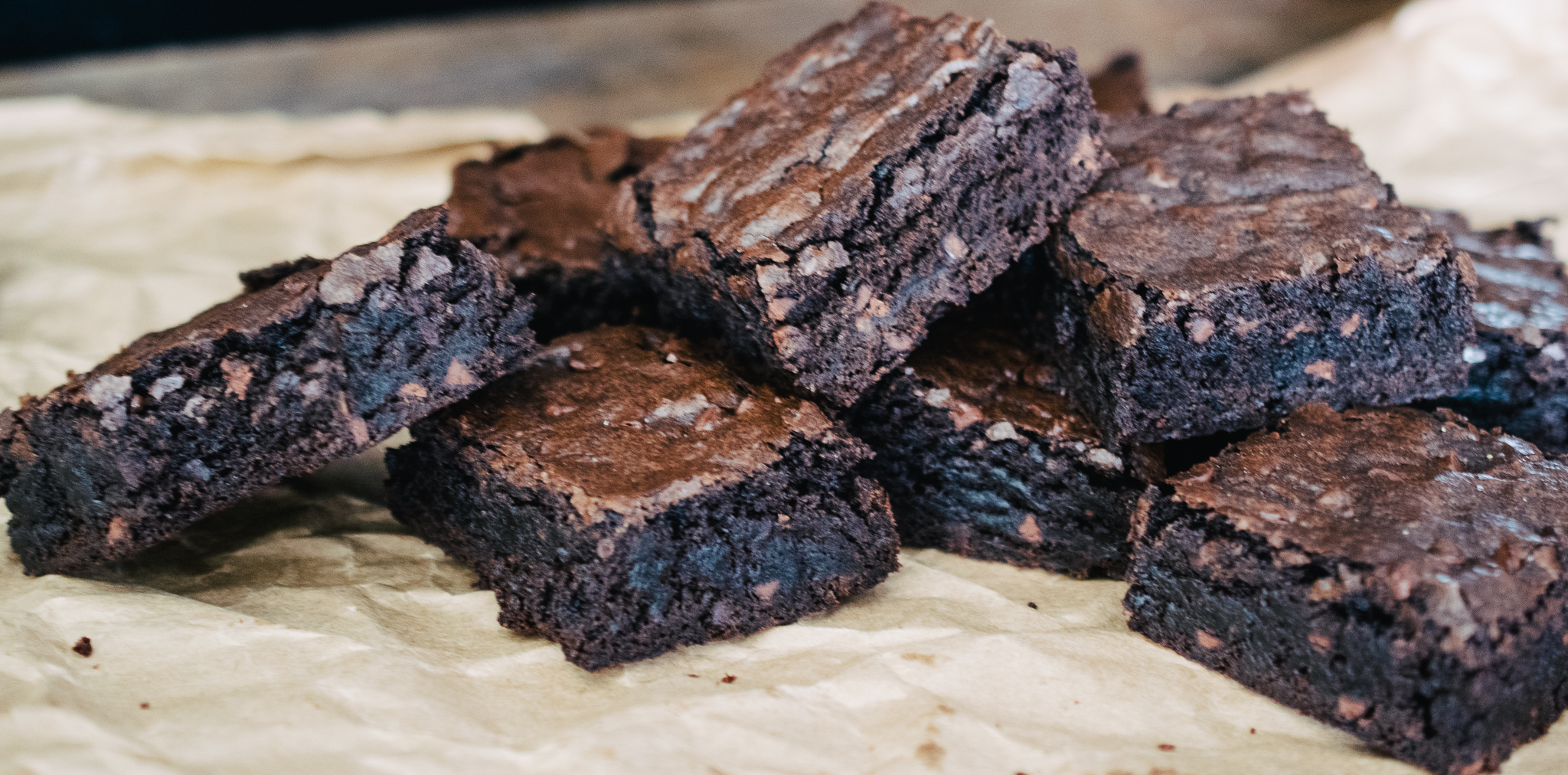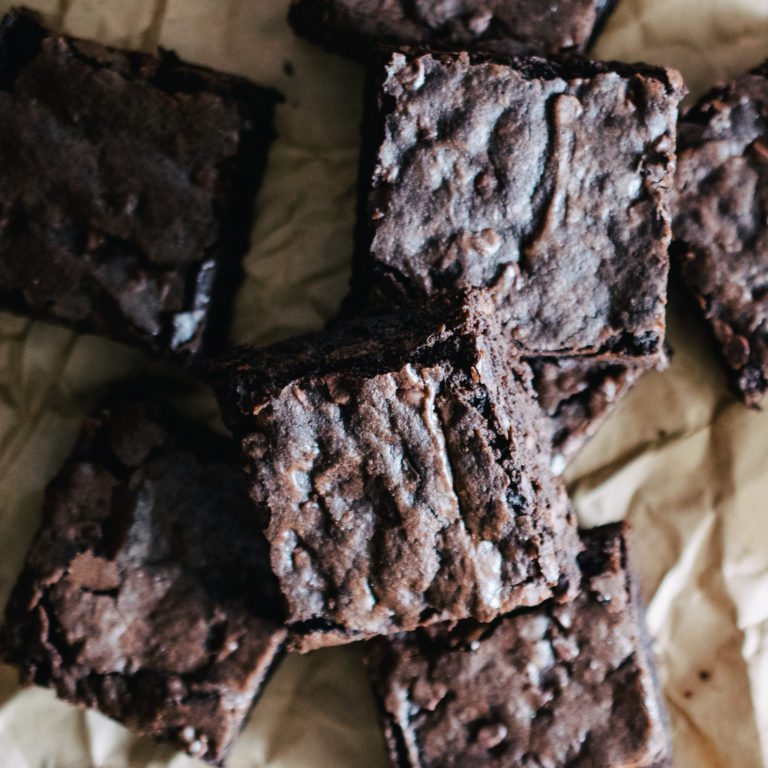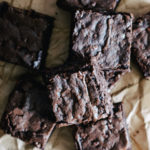 Unboxed Brownies
Yield:

12

brownies

1

x
Category:

Dessert

Cuisine:

American
---
Description
Dense, chewy, fudgy brownies, with a tissue paper thin crackly crust…everything a brownie should be.
---
Scale
Ingredients
2

eggs

2

cups sugar

2

sticks butter, softened

1 tbsp

vanilla

1 cup

dutch process cocoa

1 1/4 cup

s flour

1 tsp

baking powder

1 tsp

salt

1 1/2 cup

(optional) semi sweet chocolate chips or coarse chopped chocolate of choice (optional )
---
Instructions
Preheat oven to 3 degrees. Grease a 13×9 inch baking pan.
Beat or whisk sugar and eggs for sev25eral minutes until lightened in color.

Beat in butter and vanilla.
Mix in remaining ingredients (chips optional). Batter will be thick.
Spread into a 13×9 inch baking dish.
Bake for 25-35 minutes until set.
---