Making homemade fruit powders is easy, and a great way to preserve fruit. Use in baked goods to give a flavor boost, or stir in smoothies, milkshakes, and more.
What is Fruit Powder?
Fruit powder is a form of dried fruit that has been pulverized into a fine or ground powder.
This can be done with either dehydrated or freeze dried fruit.
Freeze dried fruit will typically yield a finer powder than dehydrated fruit.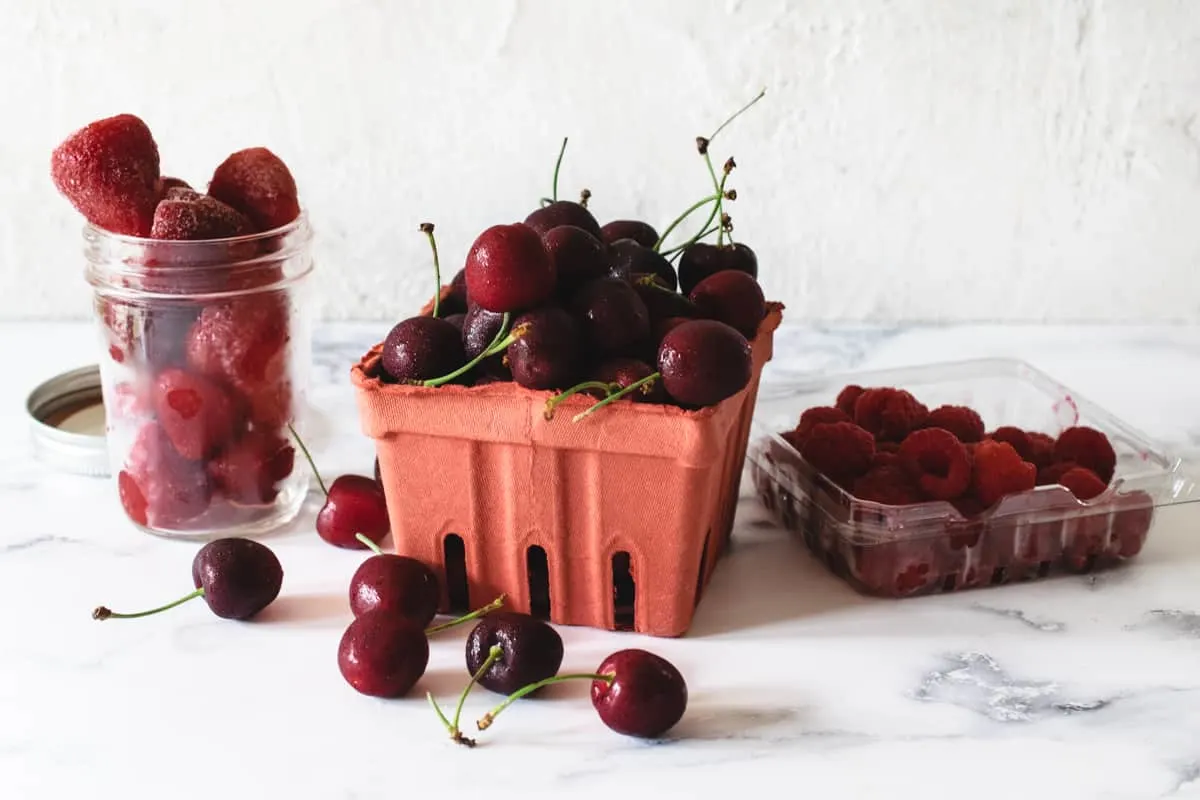 You can purchase freeze dried fruit and simply blend it into powder without any additional steps, or use an oven or food dehydrator to dry your own fruit.
Click here for a quick guide to home dehydrating. (Not to be confused with freeze dried.)
Are Fruit Powders Healthy?
Fruit powder made from freeze dried fruit typically retains more nutrients due to the flash preservation method of freeze drying.
Standard dehydrated fruit loses it's nutrients through the drying process, but still gives a nice, flavorful punch to baked goods.
How to Make It
If you are skipping the dehydrating part, just place store bought freeze dried fruit into a food processor or bullet blender and blend away.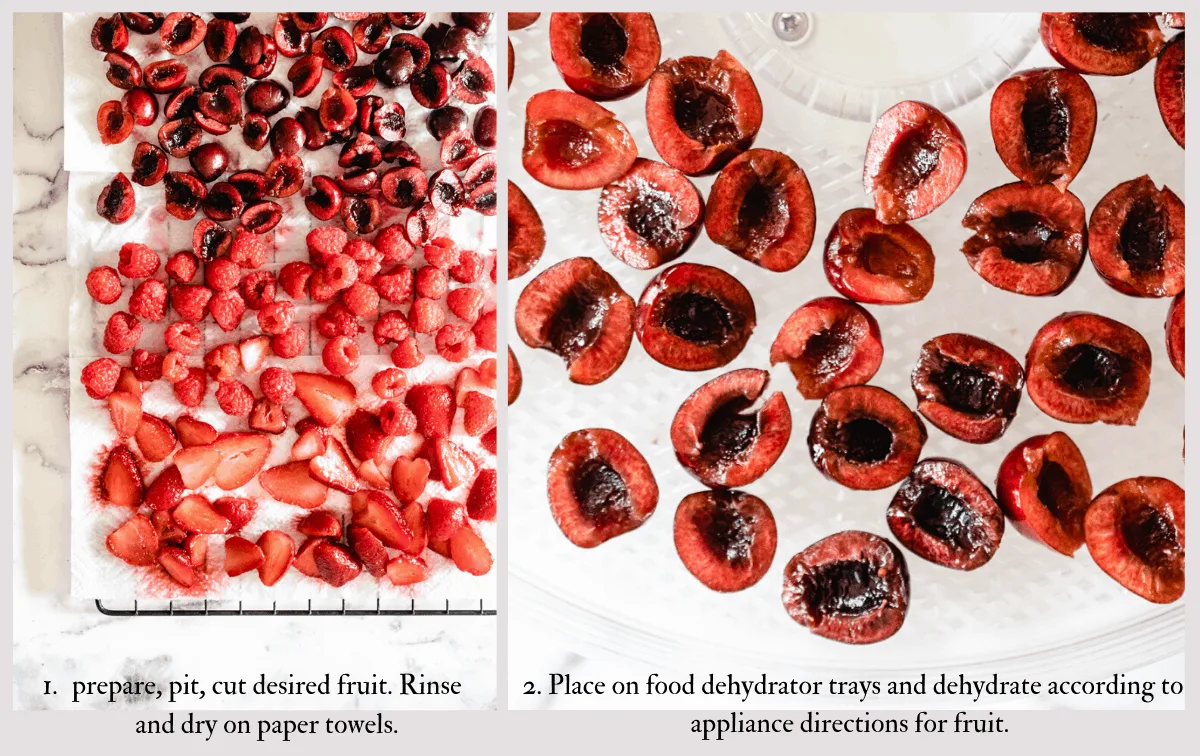 If you don't want to pay the hefty price of freeze dried fruit, you can home dehydrate your own.
Keep in mind, that this is NOT the same as freeze dried fruit, in texture, nutrient or moisture content.
But it is a great way to preserve fruit that is about to go bad and it still has a shelf life of a few months if done properly.
If you don't have a dehydrator you can also do this in the oven. Click here for easy oven fruit dehydrating.
Once dehydrated, pulse in a food processor until finely ground. You can also use a high powered blender.
Store in air tight containers in the pantry for up to three months.
Fruit powders are a great way to add flavoring to frostings without sacrificing consistency!
Use strawberry powder to bump up the flavor of Strawberry Cupcakes.
Use blueberry powder in homemade smoothies.
📖 Recipe
Strawberry Powder Recipe
Homemade fruit powders, for use in baked goods, confections, smoothies and everything else that needs a fruity flavor boos.
Print
Pin
Rate
Instructions
Prepare fruit by coring, trimming stems, pitting, etc, and cut in half or quarters for fruit larger than raspberries.

Rinse and drain on a paper towel lined baking rack.

Arrange on a parchment lined baking sheet or the trays of a food dehydrator.

Dehydrate at 165-170 degrees in oven or dehydrator until no longer chewy or wet. This could take up to overnight. Refer to appliance instructions for food dehydrator.

Pulverize into a powder using a food processor or high powered blender.

Let further dry uncovered for an hour to release any residual moisture.

Store in air tight containers in the pantry or cupboard for up to 3 months. Shake jar daily the first week of storing to identify any moisture; if so repeat drying process for another hour to two.
Notes
Choose fruit that is in need of preserving. Blackberries however, have large seeds that will be very noticeable in a fruit powder.
Be sure to remove stems and pits from fruits, and either quarter or half them to aid in drying.
Fruit shouldn't turn brown while drying; if it does, try turning the heat down a tad, or cracking the oven door.
Once powdered, allow to air dry another hour just to release the last bit of moisture.
Over the first week of storing, give jars a daily shake to identify any loose moisture, and if it's present repeat the drying process for another couple of hours.
Use in baked goods. Fruit powder is a great way to add flavor to frostings without sacrificing consistency. Also use in smoothies, confections, and more.
Nutrition
Serving:
1
g
|
Calories:
15
kcal
|
Carbohydrates:
3
g
|
Protein:
1
g
|
Fat:
1
g
|
Saturated Fat:
1
g
|
Sodium:
1
mg
|
Potassium:
69
mg
|
Fiber:
1
g
|
Sugar:
2
g
|
Vitamin A:
5
IU
|
Vitamin C:
27
mg
|
Calcium:
7
mg
|
Iron:
1
mg