Homemade ricotta cheese might just be one of the easiest cheeses you can make yourself, and the taste is so amazing, you'll never go back to store bought. It takes only five minutes of hands on time. Also try my homemade mozzarella cheese!
Homemade ricotta cheese is so much more delicious than most ricotta cheeses from the grocery store. It's also extremely easy and uses very basic ingredients from your pantry and fridge. If you are thinking about trying your hand at cheese making, ricotta cheese is the best place to start!
how to make ricotta using vinegar
The reason that ricotta cheese is so convenient, is that it only uses a few simple ingredients that you likely already have on hand or can easily pick up at even the smallest of grocery stores. Using a combination of milk, heavy cream, and a bit of vinegar or lemon juice (an acid) is all you need to create delicious ricotta cheese at home. The vinegar curdles the dairies, and causes the them to separate. When strained out, you have ricotta cheese left behind.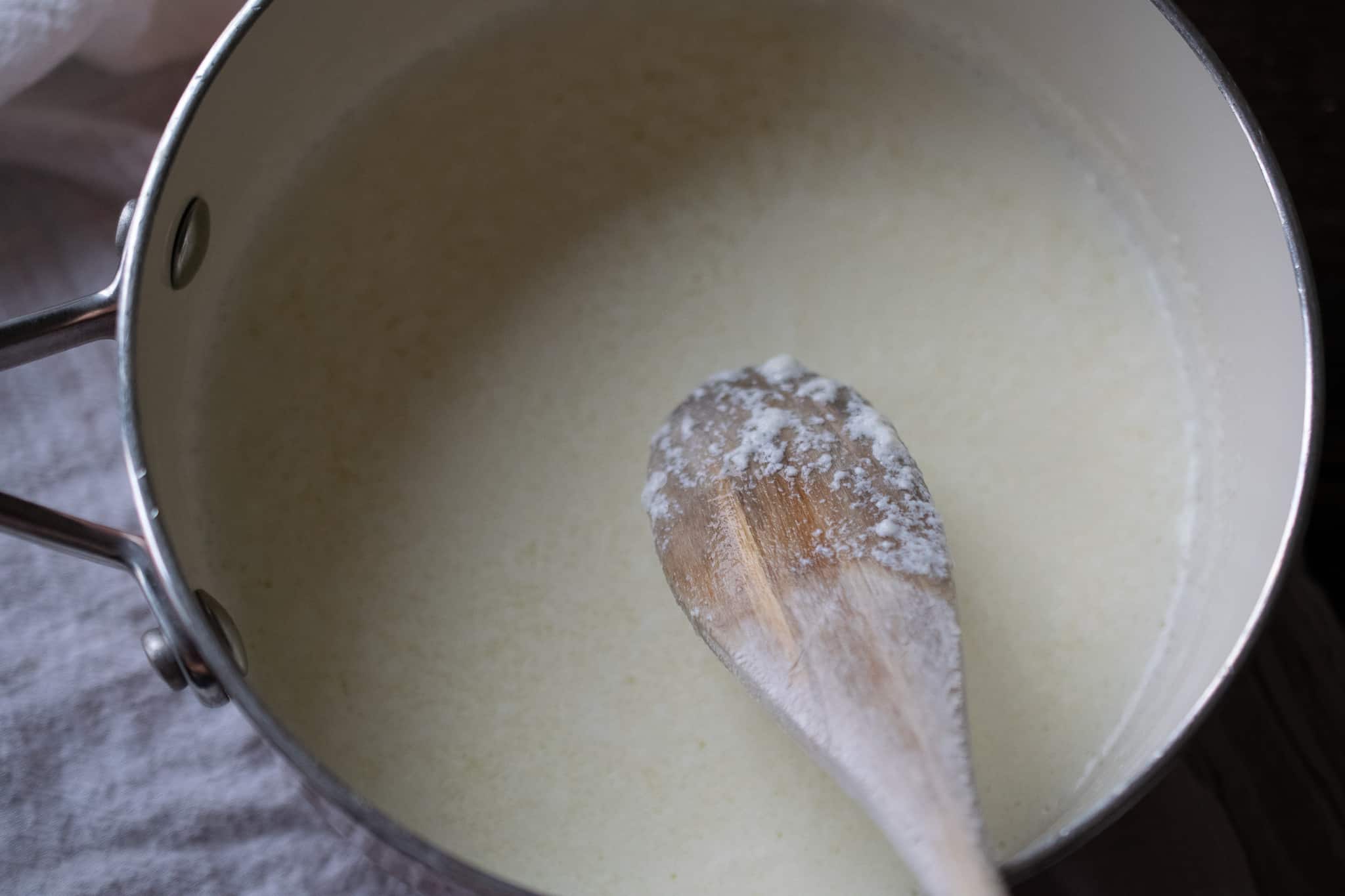 All you need to do is heat the milk and cream almost to a simmer, remove from heat and stir in the vinegar or lemon juice (and a little salt, for taste.) You'll notice right away some curds begin to form. Let it sit for a good five minutes to let the curds completely form.
Then its strained into a cheese cloth or muslin cloth and set aside to strain. If you like a looser, wetter ricotta let it strain for a shorter period of time. For a firmer ricotta, let it go for up to an hour. Give the "bag" a gentle squeeze to strain out any extra liquid and poof! You've got ricotta. (If you don't have cheese or muslin cloth on hand, and want to do this right now, I've used coffee filters, but it takes a little longer to drain.)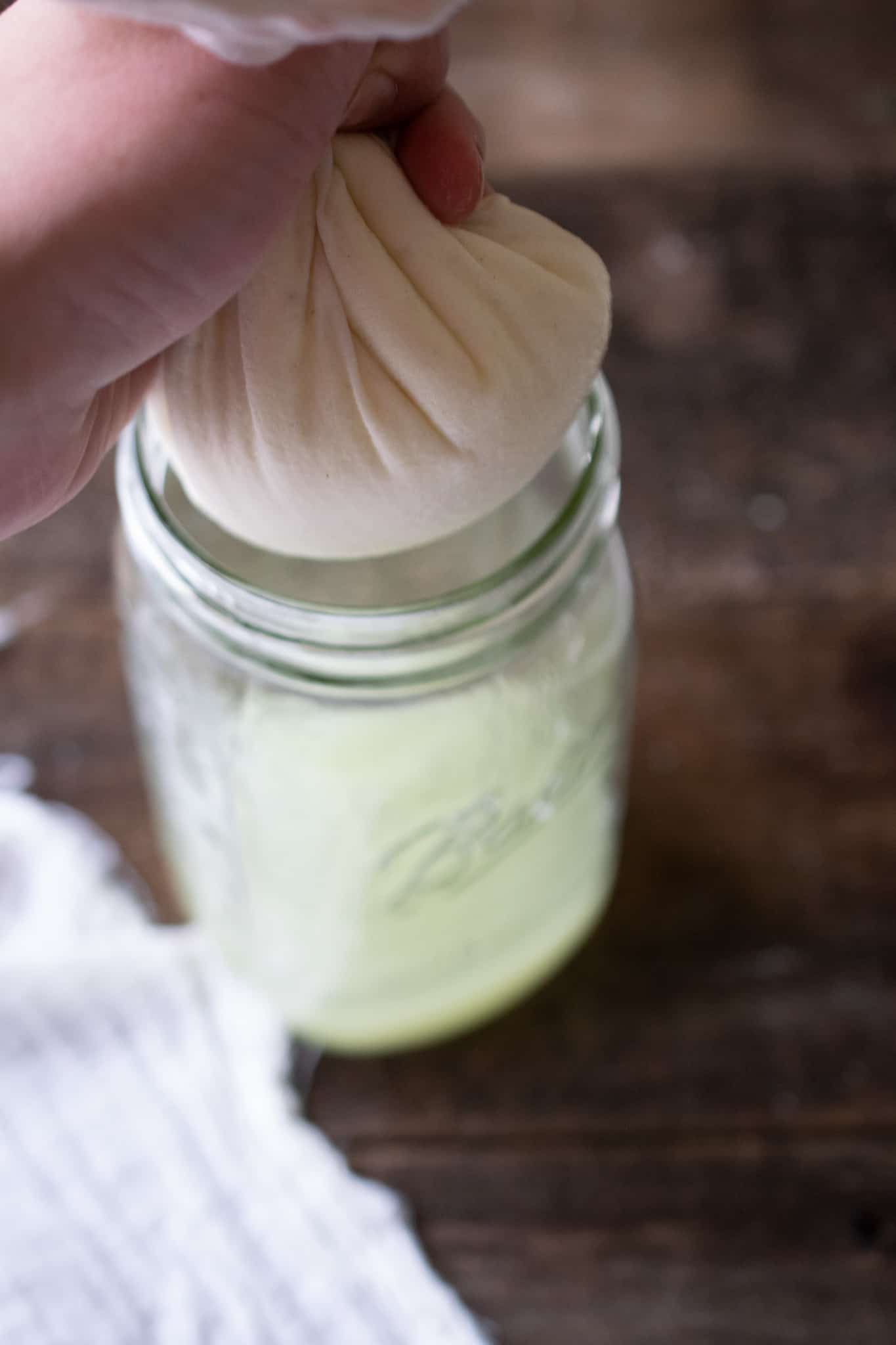 but what if my ricotta is not curdling? 
It's possible (although unlikely) that when you make ricotta cheese, the curds don't form well. This can happen with ultra pasteurized milk, because during processing it's heated to too high of a temperature, destroying the properties that allow it to separate. Pasteurized milk is fine, just avoid ultra pasteurized. 
Another thing to keep in mind is the type of milk you use. Higher fat milk, like whole milk works best. It also results in a more delicious, richer ricotta cheese. It's not going to save you many calories to use skim milk, and it will yield less cheese, and lower quality cheese. I've heard of people getting successful batches of ricotta using 2% milk, but again, whole milk is by far the better option. 
avoid organic milk
I know. This may be a big bummer for some of you. I've learned this lesson the hard way, that most organic milks are ultra pasteurized. It's just the fact. And ultra pasteurized milk is just not going to separate properly. So check your carton before you attempt to make ricotta cheese and be aware that you might not be able to use organic milk.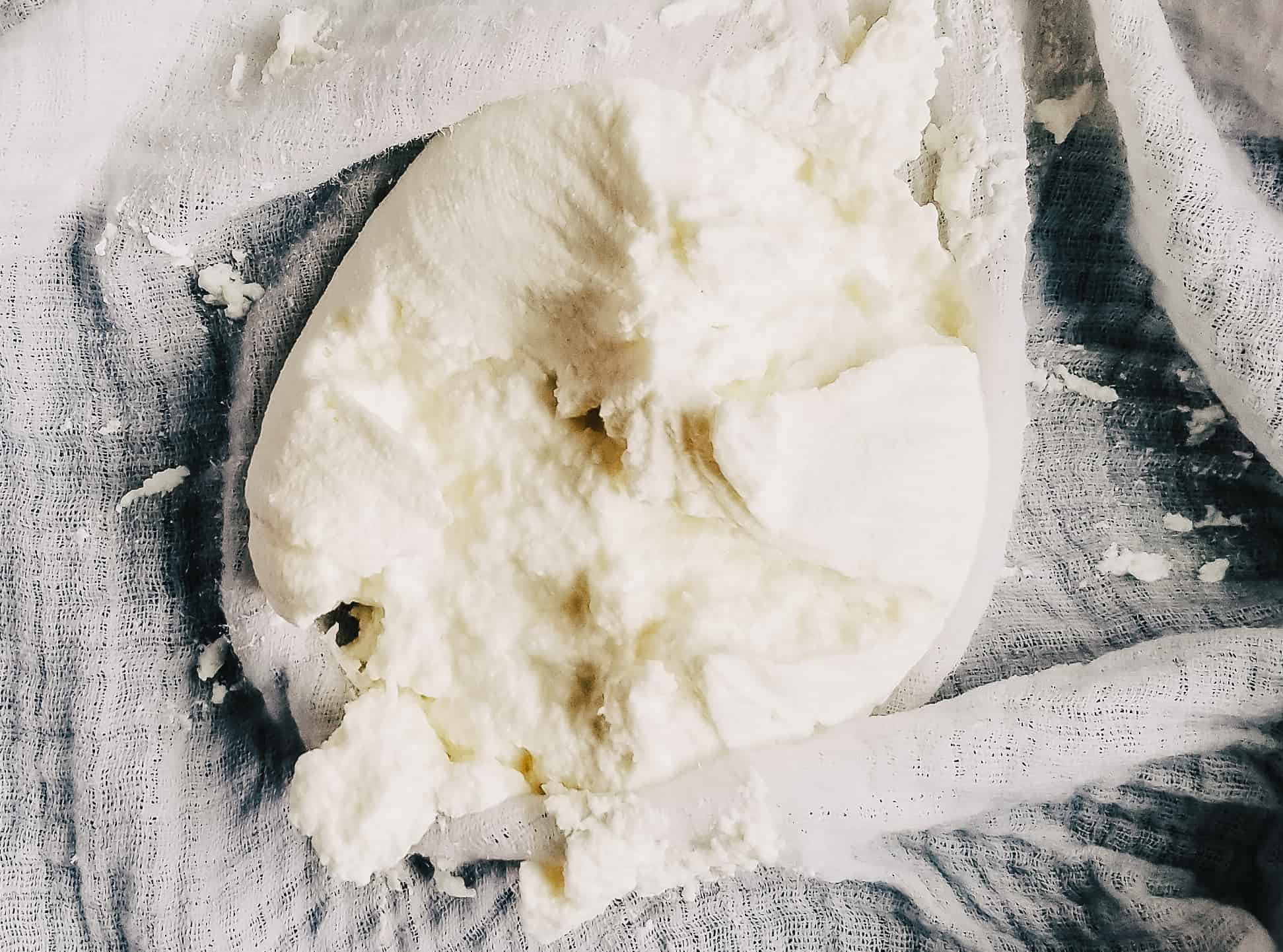 making ricotta cheese from whey
So this is really cool, especially if you have leftover whey from Making Your Own Homemade Mozzarella Cheese. There's a really simple article with instructions on how to make ricotta cheese the traditional way, using whey. So, if you are making your ricotta the way most people do, stay right here. If you are looking to find a use for some leftover whey, check out this awesome and simple recipe on how to make ricotta using whey.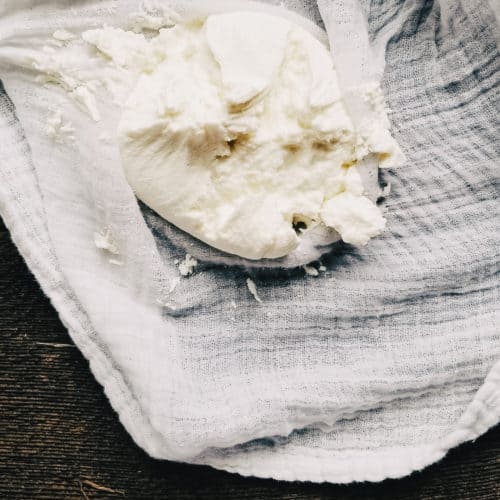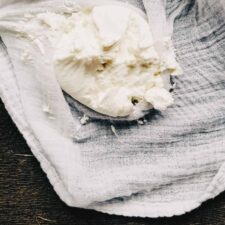 Ingredients
3

cups

whole milk

1

cup

heavy cream

2

tbsp

vinegar

white or lemon juice

1/2

tsp

fine salt
Instructions
Add milk and cream to a sauce pan. Bring just up to a simmer (not over) over medium high heat.

Remove from heat, stir in vinegar and salt. Let sit for 5 minutes for curds to form, you should see them lumping up on the back of the spoon and in the mixture.

Pour mixture through a couple layers of cheese cloth (or 3-4 layers for a looser, wetter ricotta), or one layer of muslin cloth. Either tie the bag-like shape together and hang it over something to catch the draining liquid, or fix it over a large mouth jar with a rubber band.

Once the ricotta is the consistency you like, remove it from where it's hanging or fastened to and give it a final squeeze.

Dump it from the cloth into a bowl or container. You can use it as is, in various recipes, or add herbs to it for a nice spread.